Venue & Hospitality
Welcome to the Official Attendee Housing Site for the World Congress on Advanced Pharmacy and Clinical Research scheduled at Sydney, Australia. Accommodations will be provided at Conference Venue
Mercure Sydney
818-820 George St
Sydney NSW 2007
Australia
Conference Dates: July 16-17, 2018
Hotel Services & Amenities
Audio/Visual Equipment Rental.
Business Center.
Business Phone Service.
Complimentary Printing Service.
Express Mail.
Fax.
Meeting Rooms.
Office Rental.
Photo Copying Service.
Secretarial Service.
Telex.
Typewriter.
Video Conference.
Video Messaging.
Video Phone.
ATM.
Baggage Storage.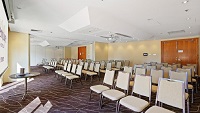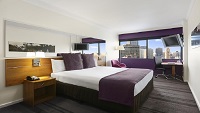 Transportation
• Head south on O Riordan St toward Robey St 12 m
• Keep left to stay on O Riordan St 0.1 km
• Slight left toward Joyce Dr 59 m
• Slight left onto Joyce Dr 0.6 km
• Continue onto General Holmes Dr 0.5 km
• Turn left onto Mill Pond Dr 0.2 km
• Take the ramp onto M1 4.9 km
• Keep right to stay on M1 Partial toll road 3.0 km
• Take the Eastern Distributor exit 0.4 km
• Slight right onto Cross City Tunnel Partial toll road 1.4 km
• Slight left to stay on Cross City Tunnel Toll road 0.1 km
• Slight right to stay on Cross City Tunnel Toll road 45 m
• Turn left at the 1st cross street onto Harbour St 0.4 km
• Harbour St turns right and becomes Pier St 0.4 km
• Continue onto William Henry St 82 m
• Turn left onto Harris St 0.8 km
• Turn left onto George St • Destination will be on the right 58 m
• 818-820 George St
• Sydney NSW 2000
• Australia

About City
Australia - the diverse land down under, home to so many fascinating natural landmarks and a country that is thought of in so many different ways. We are a multi-cultural country that welcomes all nations, backgrounds and religions. But there are many interesting facts about Australia that you may not be aware of. Australia boasts some of the world's most beautiful natural wonders such as the Great Barrier Reef - the world's largest coral reef system, the Heritage Listed Ayers Rock (Uluru), the Bungle Bungles in Western Australia, the Twelve Apostles along the Great Ocean Road. Man-made icons include the Sydney Harbour Bridge and the Sydney Opera House. There are many beautiful lakes in Australia with Lake Eyre in South Australia covering a surface area of 9500 square kilometres, when the lake is full it is the largest lake in Australia. Another lake that attracts many visitors is Lake St Clair in Tasmania. Lake St Clair is the deepest lake in Australia that covers an area of 430 square metres and forms part of Cradle Mountain. Lake Argyle is the largest artificial lake which covers a surface area of 1000 square kilometres. Located in Western Australia near Kununurra the primary inflow of Lake Argyle comes from the Ord River. Lake Argyle is very beautiful and a cruise is a great way to experience the lake.
The climate in Australia varies with tropical climate in the northern parts, subtropical in the south and temperate in the south east and south west. Canberra can be very cool in winter and the coldest temperature recorded was -14.60 degrees in 1971 while Stanthorpe in Queensland holds the record for the lowest temperature in the state. Rainfall in Australia is generally seasonal with the highest rainfall occurring at Mount Lofty in South Australia and the lowest in the desert regions. The varied weather in Australia allows for a variety of outdoor sports such as sailing, skiing, hiking and rock climbing.